---
Queer History Tour of Kilmainham Gaol on Saturday, 17 June 2023 at 1pm and 4pm. Booking required. Details below.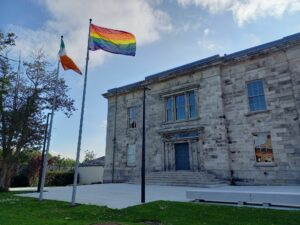 A queer history tour of Kilmainham Gaol focusing on the lives of lesbian, gay, bisexual and transgender prisoners, including many who played a crucial role in the struggle for Irish Independence.
Admission is free. Booking required on Eventbrite.